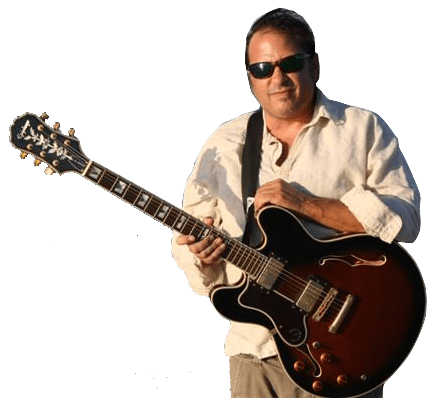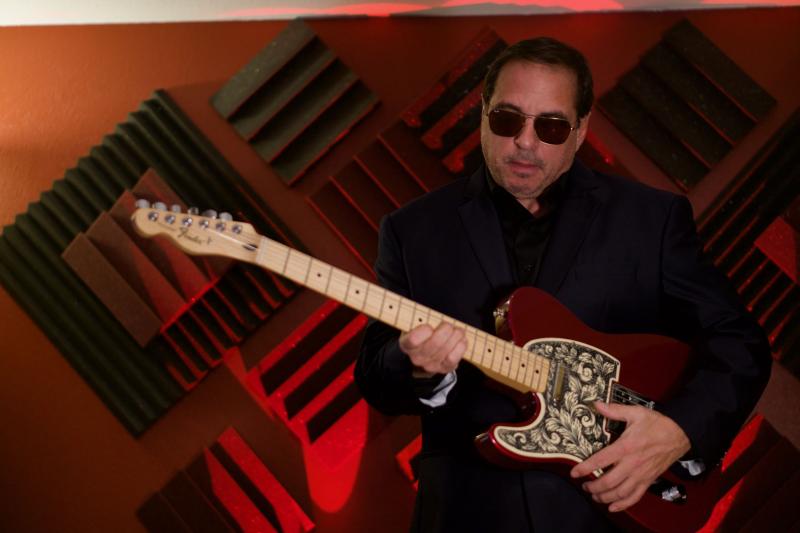 The Story so far…
Andrew Appletree was born and raised in the Chicago area and at the age of 18 moved to North Carolina where he spent the next 18 years , and …In his late twenties Andrew purchased his first guitar. His discomfort soon turned comfortable when he found a left-handed model, and the proper teacher. His hours of practice led to local jam sessions, and eventually to songwriting. Like many songwriters, Andrew stored away his songs playing them for few friends,and continued to write. It was around this time that Andrew fell in love with hisfuture wife Liliana from Uruguay.
Andrew and Lili moved to Florida to study filmmaking and music production and to start a family. Tragically, a home fire destroyed most of these songs. He started to write again, and found a local studio to record.
(Zen Recording3851 62nd Ave. North Pinellas Park, FL 33781) With Steve Connelly as his engineer – Co-producer, Andrew cut some demos. A few months later on a trip with Lili to her native home in Uruguay, Andrew stumbled upon a recording studio. Turned out to be one of the finest & oldest studios in Uruguay "La Batuta and met Martin D'Alessandro & Ricardo "Lechuga" Rodriguez "engineer – Co-producer" Andrew set up shop and recruited some Uruguayan singers and musicians.
Upon returning home to Florida, Andrew took the Tracks back to Zen and combined the tracks with the earlier recordings, thus the virtual band of Gauchos was born. Flying back and forth between the studios, Andrew was able to finish the recording in Uruguay just before they closed their doors for good, at the original location and plan to reopen in a new location sometime in the future so
the final mix was done back in the States.
My influences pink Floyd Beatles Springsteen Tom petty Grateful dead all Blues 60 & 70 rock
My Music: Singer-songwriter mixed with rock & some folk /country Produced and crafted to my liking with great musicians mixed in and bring it all alive.
My goals Are to become a better singer & guitar player and a great songwriter /crafter.